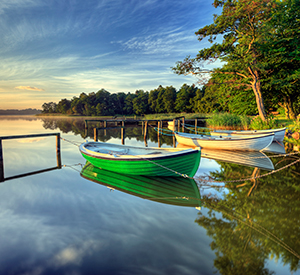 Whether you are starting a new business or have been established for years there's no reason to settle for a take-it-or-leave-it, cookie-cutter, one-size-fits-all payroll service.
A Comprehensive Solution
Receive all the payroll reports you need to run your business most efficiently in addition to personalized, professional advice on all payroll matters. Our secure online service supports a wide range of pay types and schedules. We offer check printing, direct deposit, tax filings, complete compliance, and more. Automatic reminders keep you informed of due dates for tax payments and compliance reports.
Customized For Your Business
Our services are tailored to meet the needs of each individual client, small or large, in virtually any industry. As an experienced payroll provider, our commitment is always to offer our clients the high-quality services they need to manage their business payrolls. With our professional and personalized payroll service, your business will receive all the capabilities and services provided by the national payroll companies, but with the added benefit of prompt, personal service whenever you need it.
Stress-free Reporting & Compliance
We keep track of changes in tax laws and reporting and compliance requirements for you, so you can focus on running your business. There are many benefits to having your own personalized payroll service. Most importantly, it's about your time. You and your staff can concentrate on growing your business instead of thinking about paychecks and taxes.
Cost Effective
Simple, all-inclusive competitive pricing means no more nickel-and-dime charges.
Payroll service bureaus are notorious for their "nickel and dime" charges. They charge you for every single item — whether it's generating a simple re-run or just printing W-2s — that's no way to serve a client. We offer a very simple, all-inclusive fee structure for all the services we provide. There are no extra fees for re-runs and no unexpected extras. Now you will know exactly what your payroll costs will be.
Meet Our Team
Christopher Raines, CPA
Maria Raines
Co-owners
Chris and Maria created Candlewood Payroll Services, Inc. in 2005 to meet the various payroll needs that their clients were looking for. They began with a select few clients who had specific payroll needs which required hands-on attention. This type of personal attention has become the cornerstone of their success. The process has changed over years, but the attention to detail and personal service remains the same.